Gwyneth Paltrow and Chris Martin announce split – CNN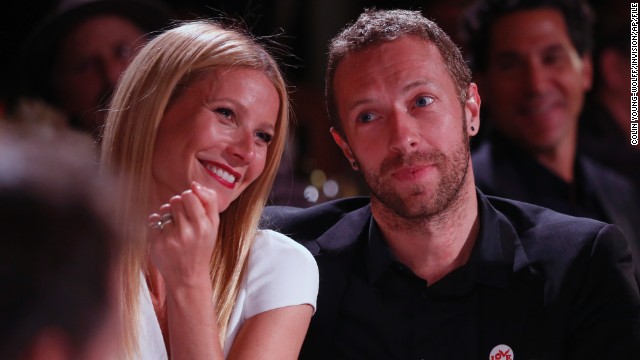 "It is with hearts full of sadness that we have decided to separate," Gwyneth Paltrow and Chris Martin wrote on Paltrow's site Goop in a post titled
"Conscious Uncoupling."
Here are other famous duos who've gone their separate ways: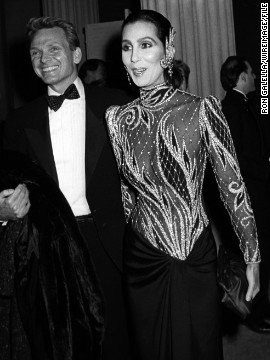 March 14 was the day costume designer Bob Mackie broke Cher's heart. The singer tweeted that "the man who made all my costumes since 1972 decided he couldn't do my last tour," leaving the singer in tears. "You don't know my grief," she added. "I'm sure Bob can't know how much I miss him. Felt I had to tell you I'm crying." It sounds like the pair's riff is only for this particular tour of Cher's, but she's taking it hard nonetheless.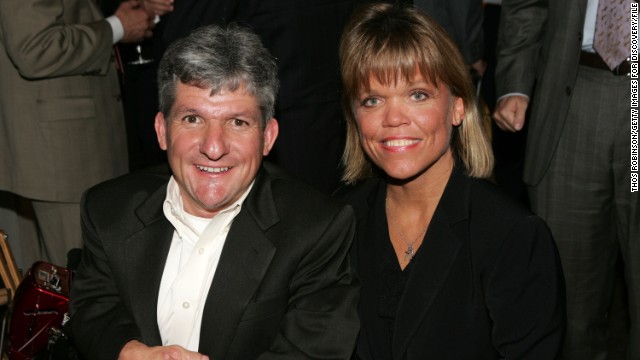 The "Big World" of TLC stars Matt and Amy Roloff has been split in half. The couple, who've been together for 26 years and came to fame on the reality series "Little People, Big World," have announced they're embarking on a trial separation. "Matt remains living on the farm in our guesthouse and we work together everyday on the farm, on our business endeavors and most importantly, raising our amazing children," the couple said in a statement.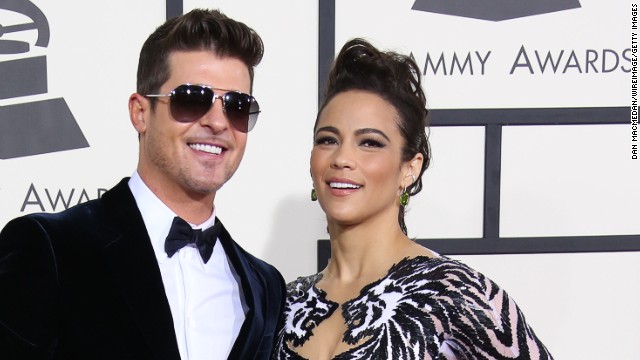 One of Hollywood's enduring love stories has been put on ice. Actress Paula Patton and her husband Robin Thicke, who've been together since they were teens, have decided to separate. The couple welcomed their only child, Julian Fuego, in April 2010.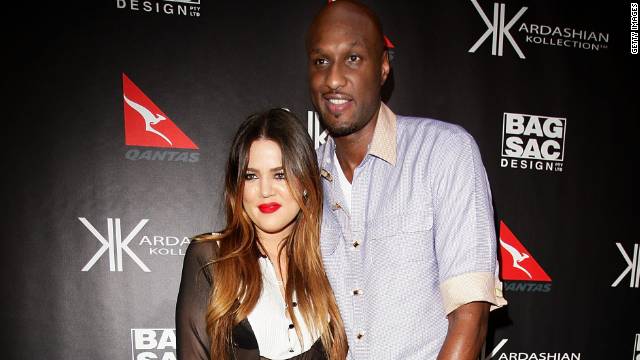 According to TMZ
, Khloe Kardashian filed for divorce from Lamar Odom in December. The couple met, got engaged and married within a month in 2009, and they were the subject of the E! reality series
"Khloe & Lamar."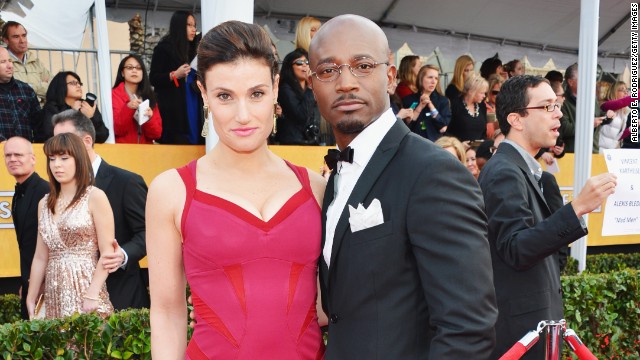 Actors Idina Menzel and Taye Diggs jointly decided to separate after 10 years of marriage,
a rep for the couple confirmed to People magazine
in December. The couple's son, Walker, was born in 2009.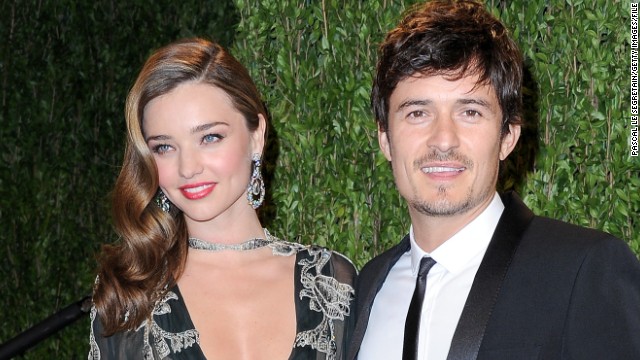 After a six-year relationship, Miranda Kerr and Orlando Bloom announced in October that they had decided to formally separate. The couple, who share a son, said in a statement that they remain amicable.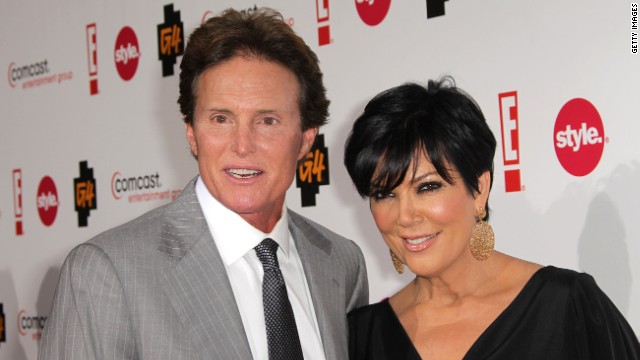 After 22 years of marriage — and several months of
swirling rumors
—
Kris and Bruce Jenner officially separated in October.
"We will always have much love and respect for each other. Even though we are separated, we will always remain best friends and, as always, our family will remain our No. 1 priority," they told
E!
, the network that airs "Keeping Up With the Kardashians."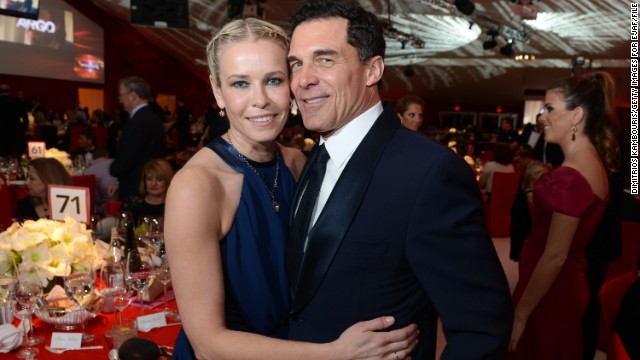 Chelsea Handler
confirmed on her show, "Chelsea Lately,"
that she was once again single after dating André Balazs on and off for two years. "Maybe I'll start dating a (woman)," Handler said during her October interview with friend Mary McCormack.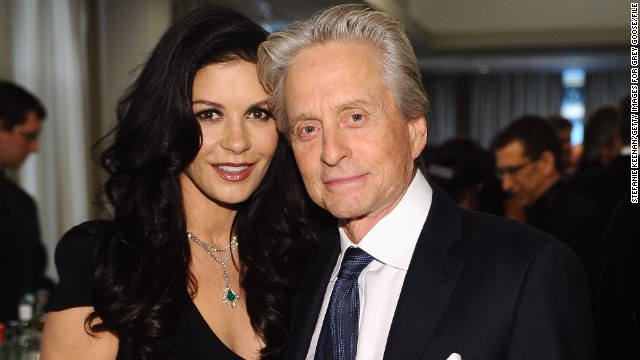 After nearly 13 years of marriage, Catherine Zeta-Jones and Michael Douglas
decided to take a break
last year. A rep for Zeta-Jones said in August that the actress and her husband "are taking some time apart to evaluate and work on their marriage."
According to People
, they haven't filed for a legal separation or a divorce — and Douglas said in September that
he thinks they'll be able to pull through.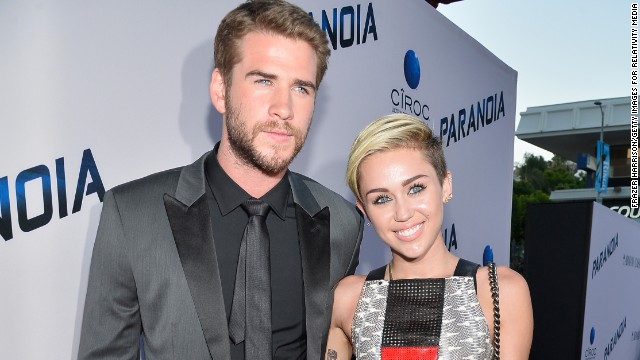 After months of speculation, Liam Hemsworth's rep confirmed in September that he and Miley Cyrus had ended their engagement. The couple first met on the set of 2010′s "The Last Song" and have been off-and-on since then.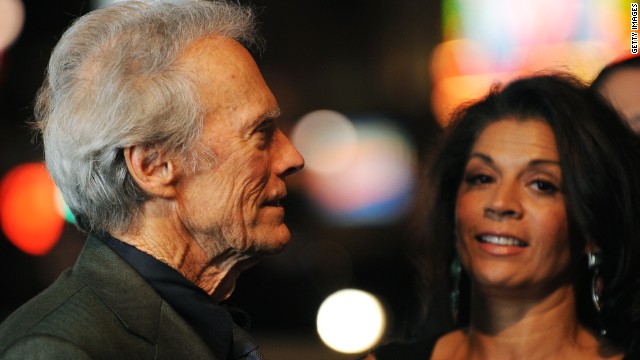 Movie veteran Clint Eastwood and his wife of 17 years, Dina, separated over the summer of 2013, according to
People
. They have one daughter together.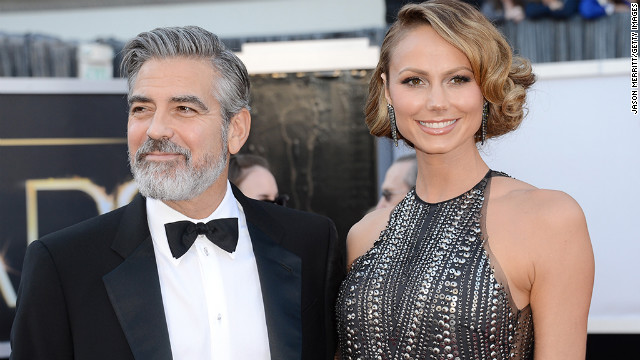 George Clooney and Stacy Keibler were going strong — and looking hot on the red carpet — for two years, but in early July their photogenic romance came to an end.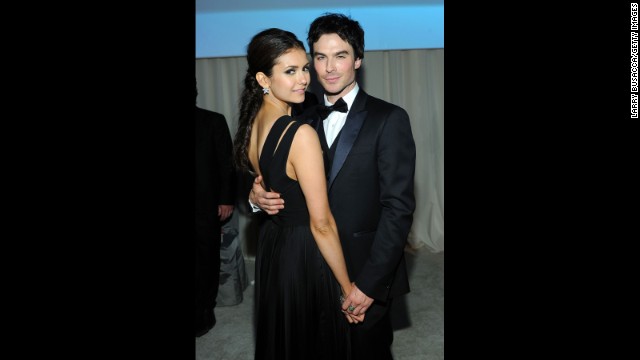 "Vampire Diaries" stars Nina Dobrev and Ian Somerhalder had a relationship that sizzled on and off the small screen. But the two shocked fans when anonymous sources confirmed to
People
in May that the co-stars are no longer a couple. Somerhalder and Dobrev had dated for "several years," and their reported breakup came without warning.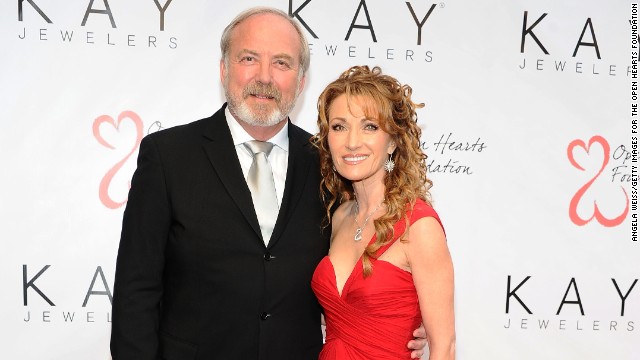 Jane Seymour and James Keach
announced the end of their 20-year union in April.
The couple are the parents of teen twin sons.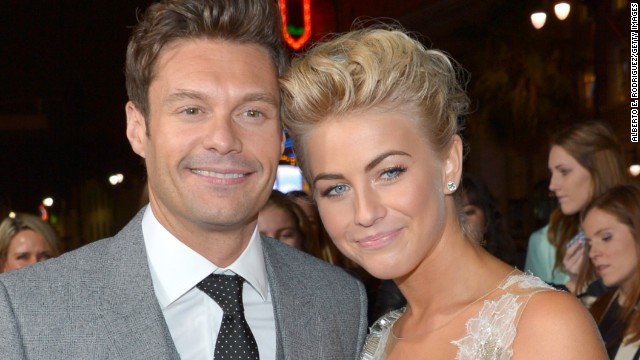 Julianne Hough and Ryan Seacrest decided to take a break in March after more than two years together,
People
reported. The duo's busy schedules are to blame, but they plan to stay friends, sources told the magazine.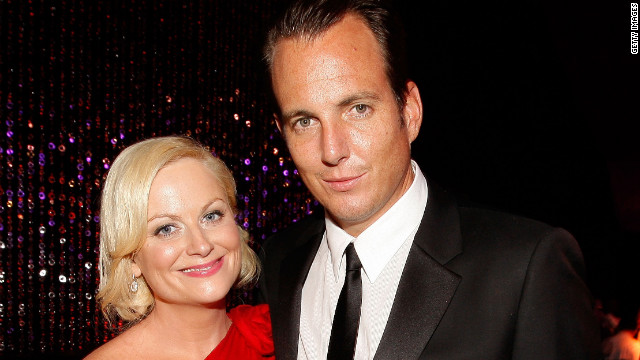 In September 2012, Will Arnett and Amy Poehler separated after nine years of marriage. They have two sons.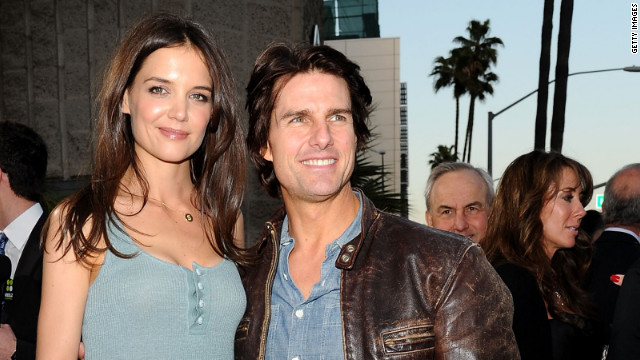 Tom Cruise and Katie Holmes "amicably settled" their divorce in July 2012, just two weeks after Holmes filed for it, an attorney said. Holmes and Cruise, who were married for five years, have one daughter.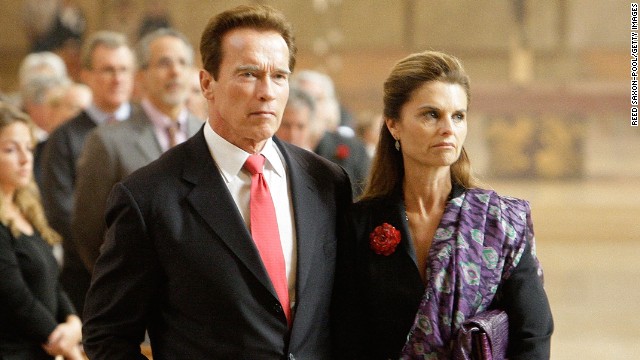 Former California Gov. Arnold Schwarzenegger and Maria Shriver separated in May 2011 after 25 years of marriage. The public has since learned of Schwarzenegger's affair with the family's housekeeper that resulted in the birth of his fifth child.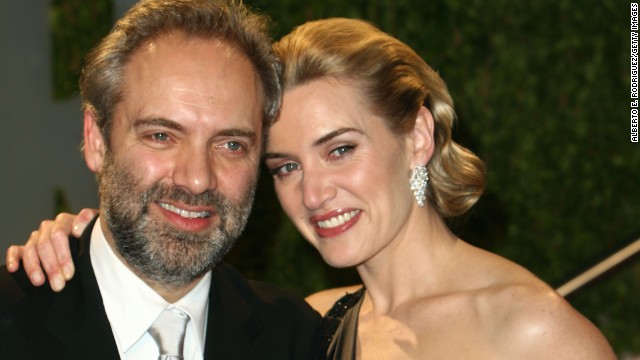 After almost seven years together, Kate Winslet and director Sam Mendes went their separate ways in March 2010. The couple said that the split was mutual and that they would continue raising their children together.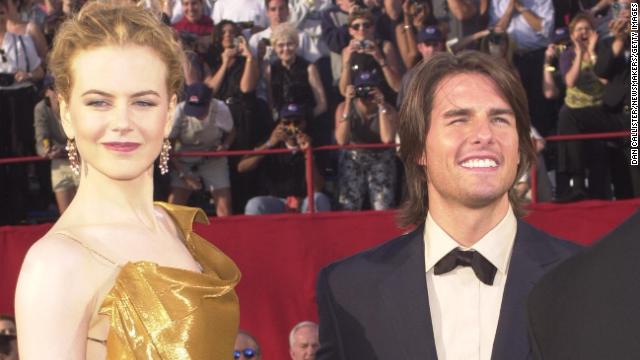 Tom Cruise and Nicole Kidman collaborated on four films together, including the controversial "Eyes Wide Shut," during their 11-year marriage. The couple split in 2001.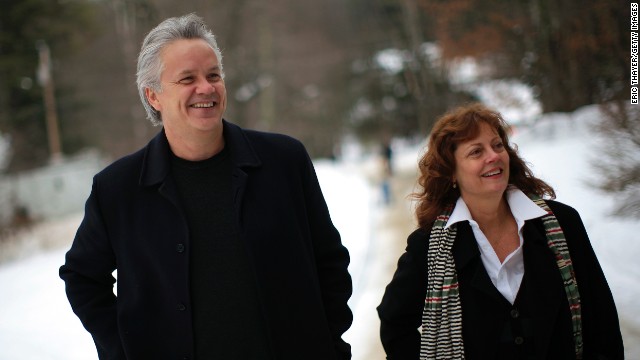 Susan Sarandon and Tim Robbins split in 2009 after 23 years together. The pair, who met on the set of "Bull Durham," have two sons but never married.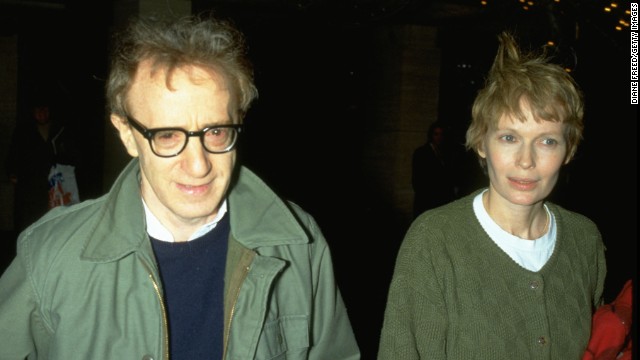 Mia Farrow appeared in several of Woody Allen's films before the couple went their separate ways in 1992. The pair reportedly split after Farrow found out about Allen's sexual relationship with one of her adopted daughters, whom Allen married in 1997.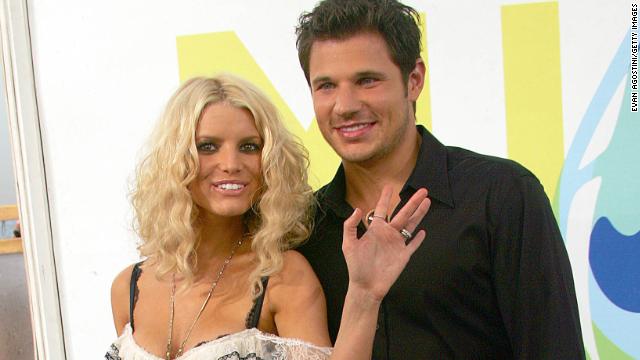 MTV's "Newlyweds" Jessica Simpson and Nick Lachey split in 2005 after their three-year marriage.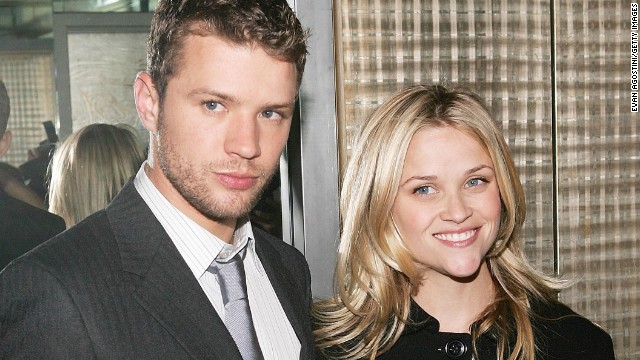 Reese Witherspoon and Ryan Phillippe were married for seven years before calling it quits in 2006. The pair, who have two children, finalized their divorce in 2008.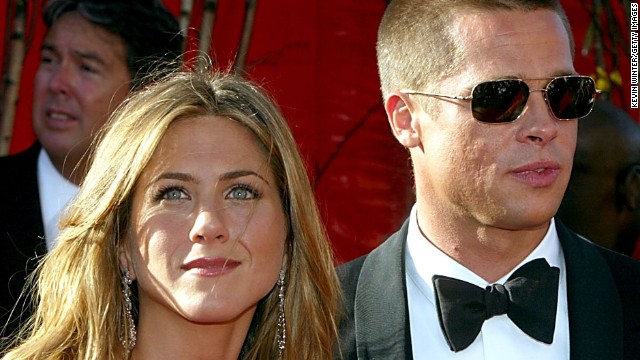 Brad Pitt and Jennifer Aniston's seven-year romance came to an end in 2005. Speculation over whether Angelina Jolie had anything to do with the breakup added a juicy angle to the split.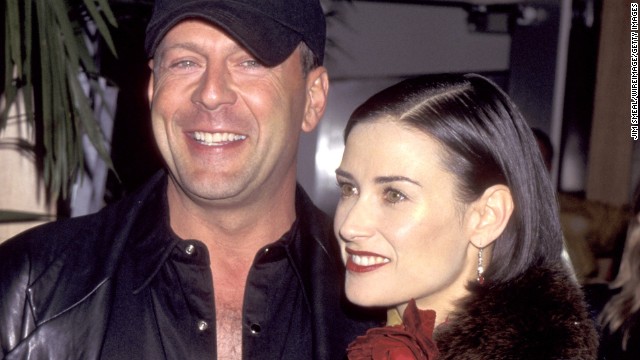 Perhaps Hollywood's happiest divorced couple, Bruce Willis and Demi Moore, split in 1998 after a 10-year relationship. They have three daughters.
The couple released a statement on Gwyneth Paltrow's website
They have been married more than a decade
Paltrow and Chris Martin of Coldplay asked for privacy for their family
(CNN) — Gwyneth Paltrow and husband, singer Chris Martin, have split, the couple announced in a joint statement on Tuesday via her website, Goop.
While there had been speculation of trouble in paradise over the years, the couple seemed to remain united.
"It is with hearts full of sadness that we have decided to separate," the statement said. "We have been working hard for well over a year, some of it together, some of it separated, to see what might have been possible between us, and we have come to the conclusion that while we love each other very much, we will remain separate."
The news comes fresh on the heels of an announcement that Martin, front man for the Grammy-winning band Coldplay, will be joining the hit NBC singing reality show "The Voice." It also comes days after a report in the Los Angeles Times that the pair had purchased a $ 14 million John Lautner-designed home in Malibu, California.
The couple have been married for more than a decade and are the parents of two children, Apple and Moses. Paltrow and Martin asked for privacy for their family in their statement.
"We are, however, and always will be a family, and in many ways, we are closer than we have ever been," they said. "We are parents first and foremost, to two incredibly wonderful children and we ask for their and our space and privacy to be respected at this difficult time.
"We have always conducted our relationship privately, and we hope that as we consciously uncouple and co-parent, we will be able to continue in the same manner."
The statement was signed, "Love, Gwyneth & Chris."
The Goop site crashed from too many people trying to read the statement almost as soon as the news hit the Web. On social media the reaction was shock and snideness. Paltrow, who most recently guest-starred on "Glee," has long riled up feelings of love/hate among fans with her Goop site, which some have viewed as aspirational.
"Gwyneth Paltrow and Chris Martin are getting divorced, citing "insufferable similarities," wrote one Twitter user. Another wrote, "Chris Martin and Gwyneth Paltrow have split up. Guess he's finally sick of talking to her and her referring to herself in the 3rd person."
Gwyneth Paltrow and Chris Martin are getting divorced, citing "insufferable similarities."

— Louis Virtel (@louisvirtel) March 25, 2014
Chris Martin and Gwyneth Paltrow have split up. Guess he's finally sick of talking to her and her referring to herself in the 3rd person.

— notgavin (@notgavin) March 25, 2014
The couple divided their time between Europe and the United States and could often be found in paparazzi shots hobnobbing with famous friends including singer Beyonce and her rapper husband, Jay Z.

Entertainment – Google News